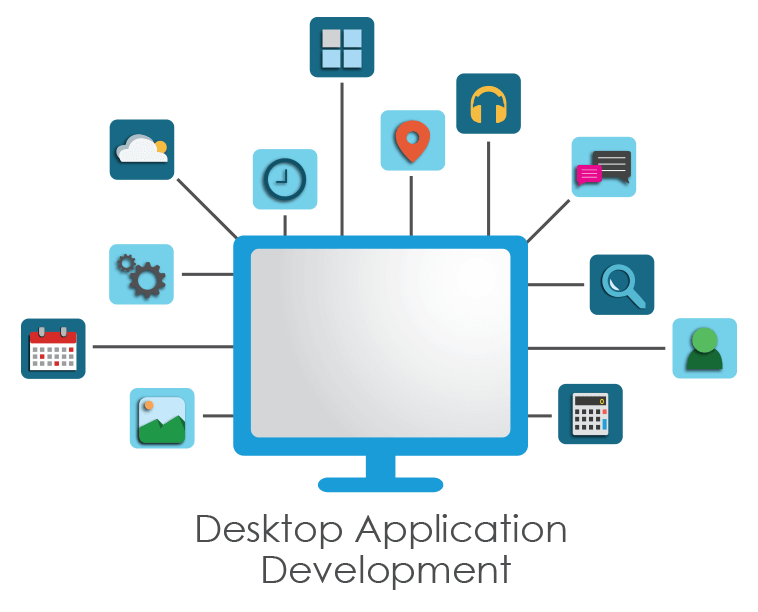 Custom Application development Services are provided by ERachana Technologies. ERachana Technologies uses its indigenously built IDE Kushal. Kushal makes Business Application Development extremely simple and enables businesses to easily build professional-quality desktop applications. Applications developed by Kushal have C# .NET as front end and supports various databases such as My SQL, SQL, MS SQL, SQLite and MS Access.

With our in-depth understanding of the Indian Taxation and Payroll, experience of developing applications which run on multiple systems and Kushal, we are able to develop custom desktop applications at affordable costs.

Following are some of the custom Desktop Applications developed
| | | | |
| --- | --- | --- | --- |
| Sl. No. | Project | Client | Project Duration |
| 1 | Library Management Software | GOVERNMENT COLLEGE OF TEACHER EDUCATION MANGALURU | 7 days |
| 2 | LPG Distribution | | 10 days |
| 3 | School Management Software | | 4 days |
| 4 | Billing Project for Uniform Distribution Company | | 7 days |
What is application development?
Today's business landscape is very dynamic and businesses need to be agile and adaptive. A 'fit all' solution may support your business needs initially. However as the dynamics change the same solution may become your biggest bottleneck.
At ERachana Technologies, we understand your current business needs and your long term vision and provide customized desktop application development at affordable prices.
How much does custom application cost?
There is no standard price for custom application. Once you share your requirement details, we will be sharing quotation for developing a solution as per your requirement including a time line. It is always recommended that you take quotations from various different companies to ensure that the price you are paying for development is reasonable. You will also understand best practices in the industry right from selection of technology in addressing your requirement when you speak to different organisations in relation to your custom requirement.
What is more advantageous? Developing an application In-house or Outsourcing?
You need to consider many factors when you make a decision to develop application in house or outsource it.

The primary advantage of having in house development team is that you will have full control over what is being developed. But you need to spend a lot of time in selecting the right development tools, hiring required resources, ensuring you retain the key developers.

Although outsourcing looks like you are dependent on some other organisation, outsourcing development has many advantages.

However, you need to take informed decision on outsourcing software development by considering - timeline, size of the project, software's contribution to organisation etc.
Which Programming Language to use?
We develop custom desktop applications, typically using C#. However, the integrated development environment, we use to develop an application is called Kushal, which in indigenously built application.

We prefer to develop applications with MS SQL Server as backend. However, we are open to develop the application in alternate databases like My SQL, Access Etc.
What are the Processes Involved in developing a Custom Application?
Typically Custom Software development Cycle will involve following Processes
• Requirement Specification Collection
• Documentation
• Database Design
• Developing Prototype - At this stage we interact with you and show you our prototype to collect feedback. This will help bridge the gap between your requirement and our understanding.
• Development
• Testing
• Delivery
• Collecting feedback and suggestions post delivery.
• Final round of development, testing and deployment.
Further, we will be providing free support during the warranty period.
In Which domains you develop Custom Applications?
We have given various Solutions to different companies including Accounting, Banking, Payroll, Taxation, Lead Management, Etc.

Although we say we take up Custom Software Application Development, we are specific in developing custom solutions related to database applications only. We don't develop applications which belong to other domains such as Image Processing, Specific engineering solutions, etc, which require domain specific knowledge.
How different are your custom solutions compared to others?
Since we use Kushal, there are 2 advantages we have.
1. Total lines of code we write for your custom requirement is only 10% in comparison with normal technique of developing application.
2. Time we take to develop the application is around 60% less in comparison to developing application developed using normal development techniques
Benefits that you get out of this are
1. Faster Implementation
2. Less Issues post implementation